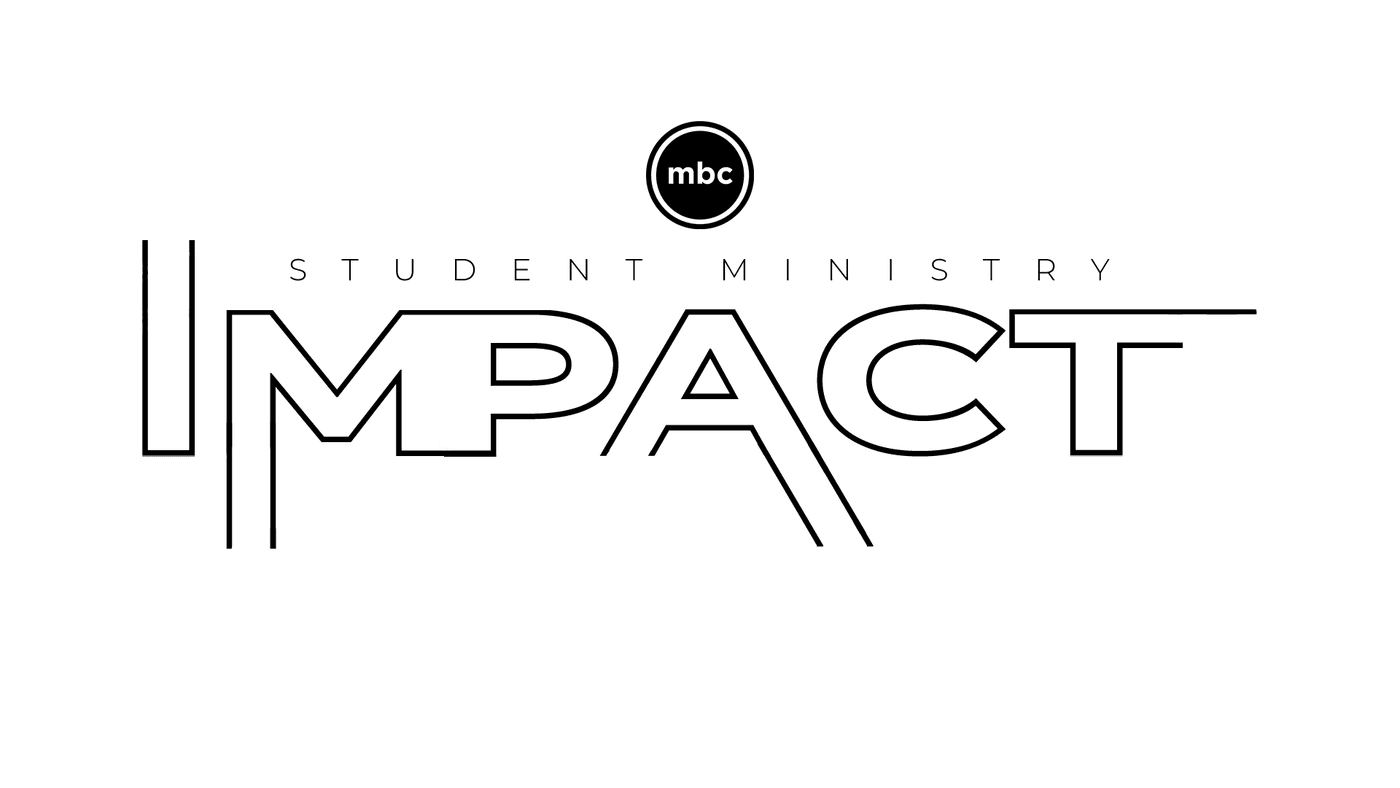 Impacting My Peers As a Christian Teen.
IMPACT : Student Ministry is the student ministry at Mansfield Bible Church for students from 7th - 12th grade. Our desire is to invest time into student lives, helping them grow in faith, and disciplining them with biblical teaching. Our goal is to help them engage with God, connect to one another, and impact their peers.
What we do during the year.
DNOW
Every year we host a DNOW weekend for students, with guest speakers, worship leaders, games, food, and tons of fun!
Disciple Now 2021
November 5-7, Friday 6 PM - Sunday Noon
Cost is $50/student
You must register by October 25th to be guaranteed a t-shirt.
Students 7th-12th Grade! D-NOW this year is STAND. How to put on the Armor of God and stand firm in the midst of a spiritual battle. There will be lessons, small groups, food, games, and we will be helping to assemble boxes together for Samaritan's Purse. We will have host homes for any students who wish to stay the night Friday night. Everyone will go home Saturday night and then return Sunday morning for breakfast. Our final lesson of the weekend and the announcement of the Lip Sync Battle winner!
Missions
UPDATE 2022: Mission week will be March 14th-18th. It will be local again this year. We will be working with some local Missions and some local projects. We are looking to work with some different groups this year. We will have an activity on Friday! The cost will be $70.00 per person.
Every spring break students will have the opportunity to go on a mission trip. We follow the plan of Acts 1:8
"But you will receive power when the Holy Spirit has come upon you, and you will be my witnesses in Jerusalem and in all Judea and Samaria, and to the end of the earth."
Our mission trip locations rotate every year around this verse; from local, to regional, to international.
Summer Camps
Every summer you think it couldn't be better than the last, but every year students return from this trip as one of the best things that attend over the year. Summer camp is a wonderful place to connect with God and with each other. You don't want to miss it!
High School Camp
Dates: June 13-17, 2022
Price: $220 per person
Location: Latham Springs Camp and Retreat Center
Who: Dale Wallace (speaker) & Art Wellborn (worship leader)
Camp Refuge is a summer camp for students who have finished the 8th-12th grade. This will be our 10th year in existence, and God has done some amazing things in the lives of students through this camp. Our hope is that all who come would be affected and changed by the power of the gospel of Jesus.
Some activities that they have are Gaga ball, Ropes Challenge Course, Giant Swing, they are Waterfront to a spring-fed lake they have a sandy beach, 100' wet willy water slide, a shaded deck, deep water swimming with inflatable toys, a swimming pool, field games, trails, and a paintball course!
Sign up for camp here!
Registration closes on April 30th. You have to pay a $50.00 non-refundable deposit. Full payment is due by June 1st!!
Middle School Camp
Middle School Camp
Date: June 27 - July 1
Cost: $75, $25 deposit
Middle school camp is for those entering 7th grade or entering 8th grade. We will be staying in town and doing different activities throughout the week. Swimming, playing games, and Main Event are a few of the activities. We will meet every day at Mansfield Bible Church at 8:00 am and dismiss at 5:00 pm.
Follow Us